If you are going through a divorce, annulment, or legal separation; or if you are concerned about child support, custody, and visitation issues; or if you want to establish a pre- or post- nuptial agreement or have any other California family law matters you need to address, we at San Diego Family Law Attorney have the experience, depth of legal understanding, and "grit and determination" to fight for your rights and those of your children.
We have been serving San Diego and surrounding communities in Southern California with top-tier family law legal representation for many years, and we have a strong track record of winning for our clients across the full gamut of family law practice areas.
About Our San Diego Family Law Attorney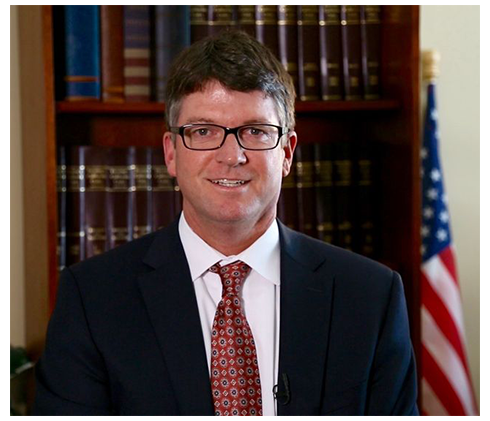 In the last 10 years, Stephen has successfully represented hundreds of men and women in divorce cases. His experience in court has seen him get his clients the best outcomes over and over again. Even in uncontested proceedings, Stephen has guided couples to resolve complex divorce issues without necessarily making their separation any more difficult. His normal mode of operation is to try and mediate the legal separation process, however, in cases where the issues have to be resolved in a court of law, Stephen is always ready to put up a spirited fight to ensure you get what is rightfully yours.
Stephen's energetic and tactful mode of litigation has seen him get his clients what they want in divorce proceedings, custody hearings, and in the division of matrimonial properties. His approach also guarantees that his clients' interests are fully protected. Stephen's formidable presence in court has also seen him retain dozens of clients, whom he continues to assist on a variety of legal issues.
Even though Stephen is formidable in court, he understands the difficulty and emotional weight of divorce processes. This is why he approaches every case with empathy and compassion. He wants his clients to know that they can completely trust him to help them. However, even as he approaches every client like a friend, Stephen remains professional and gives honest and direct legal analysis of the issues at hand. 
In the more than 10 years Stephen has worked in San Diego Divorce Attorney; he has gained massive experience and skills in litigating divorce cases. This is perhaps because of the fact that he himself is divorced. When Stephen had to separate from his wife of many years, he sought for a family attorney who was experienced and at the same time understanding. To his dismay, he could not find any in San Diego. He decided to become that lawyer. To become someone who could be trusted by clients to deliver and at the same time show them compassion. Ultimately, he represented himself in his divorce case with successful outcomes including getting the primary custody of his daughter.  He knows how strong it is to have a great family lawyer and continues to sharpen his skills to ensure that his clients get only the best legal representation in mediation and family court.
Experience and Professionalism
Stephen has massive experience in family law. In the over 10 years he has practiced, he has efficiently litigated hundreds of family law issues including property division, child custody, child support, spousal support, domestic violence, and mediation. His years of experience have made him extremely familiar with judges, court processes, laws and statutes that he can deploy to your advantage. His aggressiveness and honesty have given him a good reputation in the San Diego legal community.
Stephen's professionalism, discipline and relentless pursuit of success are values he first learnt when serving in the United States Navy. The Navy taught him to never give up and to always do everything to the best of his abilities. His service in the Navy included the operation Desert Storm for which he was awarded a Combat Action Ribbon. He was later honorably discharged. After his service in the military, Stephen enrolled at the University of California where he pursued and graduated with a Bachelor Degree in Political Science. He later enrolled at the California Western School of Law where he graduated with a Juris Doctorate Degree. He was admitted to the bar in 2005 and begun practicing in 2006. He has now remarried and enjoys spending free time with his wife and two children.
What Sets Us Apart from the Competition?
We realize that residents of San Diego and Southern California have many options when it comes to deciding on a family law lawyer. But the fact is, many law firms out there are inexperienced, under-staffed, overwhelmed with more clients than they can handle, and may not even be reputable at all.
What sets San Diego Family Law Attorney apart from crowd? Here are 7 key way in which we give you a better experience:
Decades of family law legal experience and extensive knowledge and experience across all family law practice areas. Not every law firm can say this.
Deep familiarity with local court procedures in San Diego and other communities in Southern California, due to longtime service in the area.
Personal attention to each and every client. We always communicate with you and keep you informed. And we take the time to learn about the unique details of your case.
Customized legal service. We never use a "cookie cutter" approach but always build your case from the ground up to meet the exact needs of the situation.
We treat you with the fullest respect and professionalism. We equip you with the information you need to make informed decisions, but never high-pressure you one way or the other. 
We keep ourselves affordable and let you know about all fees/rates upfront.
We don't deal in "surprise fees" like some other firms do.
We give you a free, no-obligation initial legal consultation, and you can contact us anytime 24/7/365.
Our Legal Practice Areas
At San Diego Family Law Attorney, we have acquired, over our many years of service to the people of San Diego and beyond, a wide range of legal expertise in the area of family law. This includes divorce law and all matters related to it, but extends beyond those bounds as well.
To give you a better idea about "what we do," here are some of our major practice areas:
Divorce. we can help you file divorce or respond to a spouse who has filed against you. We can assist in securing equitable, legal property division, spousal support amount/duration, and with all other divorce-related matters.
Child welfare issues. Our legal team understands how child support is determined and/or adjusted. And we know how to help you in a child custody battle or in a disagreement over child visitation rights. Typically we are able to get both spouses to come to agreement on these issues instead of having a judge simply decide.
Annulments. There are very restricted and precise rules about who can get an annulment in California and on what basis. We will be able to determine if annulment is an option in your case and explain the whole process to you.
Legal Separations. Sometimes, due to residency minimums not yet being met or due to religious reasons, a divorce is not yet possible or not desired, but a legal separation is. We can secure your rights and those of your children whether it's divorce or legal separation.
Pre/post nuptials. Many in California today choose to get a prenuptial or postnuptial agreement that outlines how property would be divided in the event of a divorce or the death of a spouse. We understand how to draft a legally enforceable pre- or post- nuptial that is agreeable to both you and your spouse.
Contact Us Today for Immediate Assistance!
At San Diego Family Law Attorney, we stand ready to respond to your call anytime 24/7, 365 days a year. Contact us today by calling 619-610-7425 and for a consultation on the details of your case.
We have deep experience in all family law legal practice areas, and we will be able to give you sound advice and can give you immediate attention.